For years, people have turned to sprays like CBD oil spray to instantly freshen breath, but the naturopathic solution CBD is also available in a handy oral spray. You can quickly and discreetly spritz the naturopathic solution anytime and anywhere. Taking your daily dose of CBD just got easier!
Many view cannabidiol as a gift from Mother Nature. The natural compound is a cannabinoid found in the cannabis plant. Unlike tetrahydrocannabinol (a prominent plant cannabinoid), CBD has no psychoactive components. Even though CBD will not get you 'high' it is reputed to provide a number of health benefits for users seeking to relieve pain, inflammation, epilepsy, anxiety, and more.
When shopping for CBD, you'll notice that there are a variety of forms available such as oil, tinctures, lotions, gummies, and more. CBD oil spray is a relatively new administration option, but it is quickly catching on with users as a popular and easy method.
What is CBD Oil?
CBD oil is a natural extract of the cannabis plant. The cannabinoid is extracted from both hemp and marijuana. In states with legalized recreational or medical marijuana, users can find CBD oil sprays extracted from marijuana. However, in states where marijuana is deemed 'illegal,' you can purchase CBD extracted from hemp. It should be noted that both marijuana and hemp are forms of cannabis.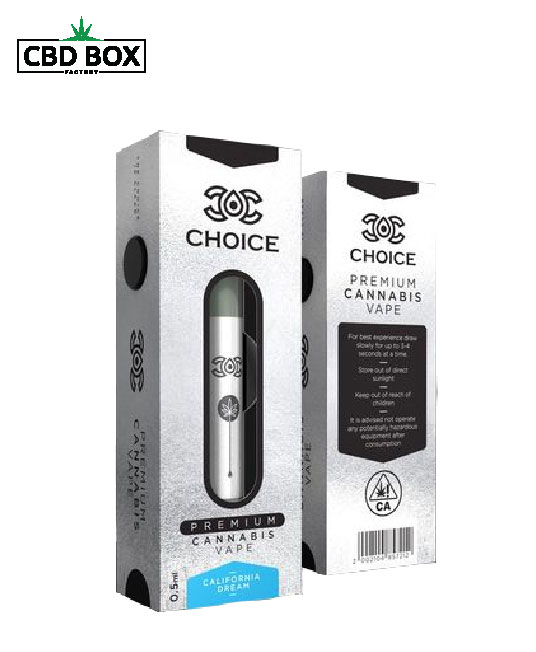 Extraction of CBD from cannabis is achieved in a variety of ways such as using an extraction machine for CO2 extraction which is solvent-free. Extraction processes can also utilize ethanol or other solvents to pull the cannabinoids from the plant's fiver. You'll need to weigh the various extraction processes when determining which CBD oil to purchase and use. Many people try to avoid CBD extracted with solvents due to the potential of solvent residue remaining in the CBD.
Therapeutic CBD Oil
For centuries holistic medical practitioners have turned to cannabis as an alternative medicine to treat a variety of symptoms. The World Health Organization (WHO) does acknowledge CBD and admit that it has been shown as an effective treatment for some forms of epilepsy in adults and children. In addition, it does hold potential benefits in treating certain forms of cancer, Alzheimer's disease, Parkinson's disease, and other health conditions.
Prescription CBD
In June 2018, the U.S. Food and Drug Administration (FDA) approved Epidiolex, a prescription form of CBD designed for use by children suffering from certain severe forms of epilepsy (Lennox-Gastaut Syndrome or Dravet Syndrome). The pure CBD oil is believed to lower the incidences of epilepsy. The DEA also descheduled Epidiolex.
The acknowledgement of the medical effectiveness of CBD to alleviate and treat certain health conditions has helped legitimize the holistic medication. The WHO report also stated that there had been no 'public health related problems' as a result of the use of CBD. It also went on to add, "In humans, CBD exhibits no effects indicative of any abuse or dependence potential."
In Europe and Canada, GW Pharmaceuticals has released a prescription drug known as Sativex. The medication is a whole plant medicinal cannabis extract that is prescribed for the relief of multiple sclerosis (MS) symptoms and also to treat neuropathic related cancer pain. The medication contains both CBD and THC. It is available in the form of an oral spray for rapid absorption. A CBD oral spray dosage of Sativex delivers 2.5 mg of THC and 2.5 mg of CBD.
Hemp CBD vs. THC CBD
Most people are familiar with THC, which is the cannabinoid found in marijuana that has a euphoric effect on the users. THC's molecular form is remarkably similar to the body's own endogenous neurotransmitters which allow it to effectively bind with the receptors to create a psychoactive effect.
Hemp and cannabis are the same plant. However, hemp contains less than 0.3% THC. Marijuana is also cannabis, but there are many strains, and each boasts higher levels of THC than hemp. CBD is found in both hemp and marijuana. However, with hemp, you do not have to worry about elevated levels of THC.
The hemp plant is also extremely fibrous compared to other forms of cannabis which is why it is widely grown for industrial purposes such as the manufacture of paper, clothing, building material, food, and skincare products. Also, unlike marijuana, which is illegal to grow in many regions, hemp cultivation is legal nationwide.
What is CBD Oil Spray?
You can purchase CBD in a wide variety of forms such as tinctures, topicals, gummies, vapes, and flower. However, recently CBD sprays have risen to the top as one of the most popular forms of the herb. The spray is easy to use and convenient to carry around. You simply use the cannabis oil spray like any other tincture. You spritz it under your tongue or directly into the back of your throat. On occasion, you can find CBD spray that can also be applied through the nasal cavity like a decongestant.
Always take the time to read the label of any CBD spray you buy because on occasion, the spray is not intended for oral use and instead is a topical that you spray directly on sore muscles or joints.
How Does CBD Oral Spray Compare to Other Options?
CBD oil spray is not as fast acting as vaping or smoking, but you will gain faster results then ingestion of the cannabinoid in edible or capsule form. When you spray the CBD oil directly on the mucus membranes of your mouth, it is rapidly absorbed into your blood stream for quick results.
Although fast-acting, some cannabis spray oil can leave a bitter after taste that many find unpleasant. However, if you shop around, you'll encounter CBD oil oral spray that boast a variety of flavors making them more palatable.
If you are a connoisseur of marijuana, then you'll be happy to learn that some dispensaries offer weed spray flavor products that taste like varying strains. The marijuana flavor spray might not be ideal for everyone but for those who genuinely enjoy the plant's natural flavors, weed flavoring spray is a definite perk.
Spraying weed with flavor is a hit and miss – like anything. You'll want to experiment and try diverse types before you pick one that really tantalize your tastebuds, freshen your breath and give you the relief you seek.
CBD Oral Spray Benefits
If you are still on the fence about whether or not to try a CBD spray, let's look at the main reasons people regularly opt for spray over other forms of cannabidiol.
Easier to Tolerate When Nauseated
Many users of CBD, especially individuals undergoing chemotherapy, prefer a spray when nauseated. They often cannot ingest capsules or other edibles and vaping is not an option. In such a case, a CBD oral spray is an excellent choice. It's an easy and fast way to gain relief.
Historically, cannabis derived medications have been used to treat nausea in cancer patients and individuals with HIV/Aids. Dronabinol is a synthetic form of cannabis that has historically been prescribed to treat loss of appetite, vomiting, and nausea. However, the prescription medication is available only in capsule or pill form which is often impossible to ingest for anyone with severe nausea.
Quick Absorption
The fast absorption of a CBD oral spray is undeniable. The delicate and thin lining of the oral cavity rapidly absorbs the cannabinoid, so it starts work quickly.
Individuals with nausea, pain or epilepsy all find the ease and fast absorption of a hemp oil spray under the tongue more beneficial than other delivery methods.
Dosage Control
Most users want to control dosage themselves. They prefer to use a little or a lot when needed and not be a slave to a pre-measured capsule.
Hemp oil spray for pain is available for both oral and topical use. If you have a pulled muscle or arthritis, applying a hemp spray directly to the area of inflammation is often a preferred method of application.
With an oral spray, a user can spritz a preferred amount into their oral cavity and then wait to see if they gain the desired results.
Dosing on the run with an oral spray is also highly convenient compared to ingesting pills or some other form.
An Option for Individuals with Digestive Issues
Many people cannot tolerate ingestion of any form of cannabis. It upsets their digestives system. Other individuals may suffer from malabsorption and their system simply cannot effectively absorb CBD into their blood stream when ingested . However, an oral spray is generally well tolerated and highly effective.
Less Irritating
Users who want fast results typically know that smoking flower or vaping using an oil atomizer are the best ways for the body to rapidly absorb the cannabis plant's cannabinoids. However, both methods are hard on the throat. If you have ever taken a hit and come up gasping and coughing with your throat and lungs on fire, then you might want to pursue a less irritating way to enjoy CBD. An oral spray works almost as rapidly as vaping or smoking but without the throat and lung irritation.
Ease of Use
The convenience of CBD sprays has already been briefly addressed. Compared to other methods, an oral spray is one of the easiest to use for children, seniors, and others. You simply spritz the spray directly under your tongue or onto the back of your throat and then wait a minute before swallowing.
How to Make Cannabis Spray?
Many people consider themselves a DIY enthusiast. They enjoy growing quality cannabis and making their own products from scratch. Luckily, making a hemp oil spray or a marijuana spray is not overly difficult.
You'll need quality cannabis plant material such as two ounces to create the spray.
Two ounces of hemp or marijuana
High grade alcohol (you can use 40% vodka if necessary)
Mint in herb form
Honey
Glass jar with lid
Cheesecloth
Spray bottle
If you are making a combination THC/CBD spray then you'll need to activate the THCA, so it turns into THC which requires heating. Preheat the oven to 325 degrees Fahrenheit. Grind the plant material so its fine. Spread the ground cannabis over a cookie sheet. Place the cookie sheet with the ground cannabis in the oven for five minutes. Watch carefully because you don't want to burn the plant fibers.
Place the ground, cooked cannabis into the jar.
Add alcohol to the jar until full.
Seal the jar.
Place in a dark, cool place for one week.
After one week, use the cheesecloth to strain the liquid from the plant material.
Add to the spray bottle. Use a little mint and honey for flavor to help the hemp oil spray boast more coating effects.
Store for two weeks before us
Now that you know how to how to make THC oral spray, you'll probably want to try minor tweaks and alternations to ensure that the formula best fits your needs. If you are using marijuana, you can experiment with the various strains to create different flavor sensations. If you are focused only on creating a hemp extract spray that is THC free, then you can also add assorted flavors until you find something that you enjoy.
Different Types of CBD Oil
When shopping for a CBD mouth spray, you'll encounter diverse types of CBD.
Cannabidiol spray varieties include full spectrum, broad spectrum, and isolate.
Below is a brief CBD oil guide:
Full Spectrum CBD
Full spectrum CBD is also often called whole plant CBD. A full spectrum CBD oral spray contains all of the cannabinoids found naturally in the hemp or marijuana plant such as CBD, CBN, CBG, THC, and more. It also boasts the plant's natural terpenes and flavonoids. If you have purchased a full spectrum hemp oil spray, then the spray does contain THC but at the federal government's required dosage of below 0.3%
Broad Spectrum CBD
Broad spectrum CBD contains all of the cannabis plant's naturally occurring cannabinoids but has NO THC. During development of a broad-spectrum CBD oil, the THC molecules are isolated and excluded. Many users prefer broad spectrum CBD because they get to enjoy all of the benefits of the whole plant and knowing that the cannabinoids are working together in unison the way that nature intended to create an entourage effect but without the fear of THC which can lead to a failed drug test.
Isolate CBD
An isolate CBD oil contains only CBD and has no other cannabinoids. The plant matter has undergone extensive processing to remove all of the cannabinoid molecules and provide a 99.9% pure form of CBD. Depending on the brand, it may include terpenes and flavonoids to help enhance the oil's smell, taste, and consistency. However, it has no other compounds.
Frequently Asked Questions About CBD
Below are a few frequently asked questions about CBD:
Can I fail a drug testing using a CBD oral spray?
The answer is, 'yes' you can fail a drug testing after using a CBD oral spray if it contains some level of THC. In recent years, drug tests have become far more sensitive to even small levels of THC in the system. If you are worried about failing a drug test, you should focus on using a broad spectrum or isolate hemp oil spray that contains no THC.
What is the Entourage Effect?
When researching CBD oral sprays, you have probably encountered the term 'entourage effect.' It sounds far more mysterious than it actually is. Entourage effect simply refers to the body's reaction when all of the compounds of the cannabis plant are ingested and work together when the body to regulate a synergistic effect that is far more effective for health reasons than taking a single form of a cannabinoid. Basically, the body's endocannabinoid receptors respond better when all the plant's cannabinoids are present.
What is the body's endocannabinoid system?
All mammals have an endocannabinoid system which is a molecular system that regulates and balances a multitude of processes throughout the body such as:
Immune response
Inflammation
Pain perception
Metabolism
Appetite
Digestion
Cellular communication
Memory
And more
The endocannabinoid system is made up of two forms of receptors CB1 and CB2. Both bind to varying degrees with the cannabinoids found in the cannabis plant. Once the receptors bind with the cannabinoids then they can effectively reaction with the human body to help trigger certain beneficial effects such as pain reduction, inflammation reduction, and more.
Is CBD legal in the United States?
Hemp-derived CBD is federally legal in the United States. It was made legal under the Farm Bill of 2018. The only requirement is that hemp used in the processing of the CBD oil must contain less than 0.3% THC. However, it should be noted that even though hemp derived CBD is legal at a federal level, some states still put restrictions on CBD products, so you'll need to do your own research to determine your state's local laws and how they impact cannabidiol spray and other CBD products.
How long does the effects of a CBD spray last?
When using a CBD spray for pain or other physical ailments, you're probably concerned with how long the effects last. Depending on the spray and your own metabolism, the effects of a CBD spray usually last from two to eight hours.
Is CBD safe to use?
The World Health Organization has determined that CBD is safe to use. It holds no potential for abuse or addiction.
What are the most common reasons people use CBD?
People turn to CBD for a wide range of issues but below are the most common reasons people use CBD:
Pain relief from migraines, arthritis, PMS pain, fibromyalgia, nerve pain, multiple sclerosis, and sickle cell anemia.
Inflammation reduction caused by inflammatory bowel disease, rheumatoid arthritis, eczema, psoriasis, and injuries.
Sleep support to overcome insomnia and ease anxiety and stress.
Stress and anxiety reduction.
Are CBD sprays effective?
CBD sublingual sprays are every bit as effective as a CBD oil tincture. The only difference is that the CBD spray boasts a spray applicator to spritz the spray directly into your mouth where you want it, and a CBD oil tincture features a dropper that you use to place drops of the CBD oil directly under your tongue.
What is the potency of CBD sprays?
Potency is always an important consideration, especially if you are using a CBD oil spray for pain relief. You want a strong spray that can tackle your discomfort. Usually, CBD sprays are sold in 1 oz (30mL) bottles. The strengths of the CBD will range from 100 mg to 5000 mg per bottle. You'll want to take a close look at the label of the CBD spray to determine its potency. Also, most brands will mention the amount of CBD administered per spritz so you can effectively do yourself with the correct dosage to meet your needs.
If you are a frequent CBD user then you'll want to pick a CBD oral spray with a high potency. A high potency will reduce the number of doses needed to gain the desired effects.
How much CBD do I use?
Dosing a CBD spray depends on your particular physical needs and body type. Dosages vary due to weight, age, metabolism, and medical history. Ideally, you should consult a doctor prior to using CBD to determine your correct dosage.
If you are unsure, start out with a low dose and measure your body's response. If you need to increase the dosage, then you can also increase the amount.
Conclusion
Are you planning to market CBD sprays? If so, you'll want to try our custom CBD oil boxes. The revolutionized CBD boxes and packaging put a modern spin on your products and help take them to the next level of excellence.
Our packaging is made from leading eco-friendly materials. We believe in paying special diligence to ensure that the products within the packaging are not negatively impacted by density or other problems. All packaging is guaranteed flavor secure. Please contact CBD Boxes to learn more about our diverse and innovative packaging solutions for all of your CBD products.