The widespread of CBD products in almost every other field is a testimony of its significant results. Great types of CBD products are available in the market to access for different purposes. CBD supplements, hemp oils, gummies, topical, and cosmetics have deliberately found a voice among people due to their impressive efficacy rate. I am going to discuss about Top 5 Stunning CBD Packaging Ideas
Custom CBD Boxes with logo are the most utilized forms of CBD packaging for the marketing and distribution of CBD products. High end or homemade, the composition of the CBD matters the most when deciding the packaging baseline for a particular CBD product. A piece of information regarding the product needs to go on the packaging to ensure consumers with a responsible broadcast.
Why Do We Need Custom CBD Boxes With Logo?
Major marketing legwork is required to come up with packaging more advanced and direct. The emergence of CBD products in numerous forms has knocked on many opportunities for packagers to shine in their way. The organic, sustainable, biodegradable, typical, and luxurious styles give a brand enough choice for a specific CBD box with a logo.
Customizations are primitive elements of packaging. With the proper allocation of each component of a massive packaging process, the CBD product creates its identity and appears as a celebrity before its admirers. Believe me or not, CBD Packaging with logo does have a voice that exceptionally speaks about the qualities inside a particular CBD product on display and sets up the brand affinity with the symbol of a logo.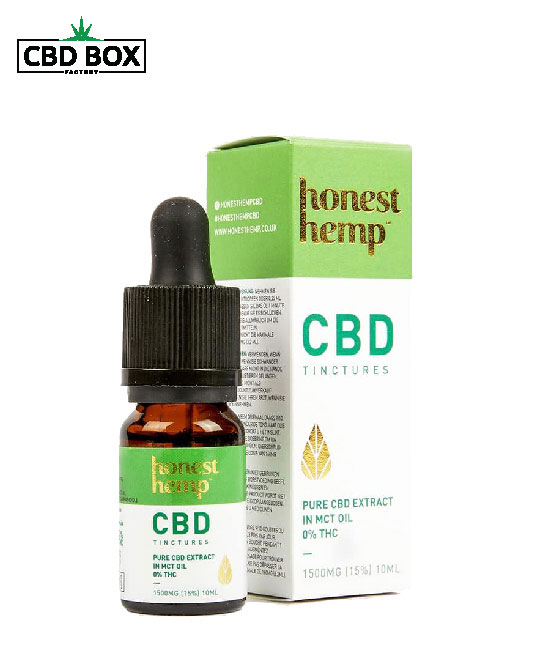 You might wonder what things could make CBD packaging more suitable for the brand's point of view. In short, compliant CBD packaging can be more enhanced by using the following techniques.
Five Amazing CBD Packaging Concepts
Use Custom Attributes That Compliment The CBD Products
Numerous product packaging ideas are available on the websites of packaging providers for choosing the appropriate options for the CBD products you are selling. The only thing you have to care about is its exact shapes and sizes. You can incorporate unique features like foiling and embossing to make it attractive. You can play with numerous three-dimensional techniques to make your CBD boxes luscious.
For presenting a typical CBD concept, you can print high-definition green leaf images on the custom CBD packaging. Also, you can cater to the artistic desire to impose geometrical characters on your boxes or simply design your box in some irregular shape such as a hexagon or circle. Plenty of colorful varnishes in the market can give your boxes a fancy look your customers want to witness when they open the box.
Select Glass Containers With Seal End Lids
Most CBD products sourced from natural ingredients require the same level of security as any other natural product. Topical, healthcare products, beauty or cosmetics, all other CBD-infused goods need secure and sealed end packaging to remain in their original forms. In this case, you should focus on avoiding cheap custom packaging ideas that could hurt the brand image very badly.
Seal end glass containers are clean and transparent for exhibiting the shape and type of CBD products towards the target consumers. The child-resistant logos attached on their bottom always advise the consumers to keep them away from children's reach. The sealed end lids have a strong and durable structure for holding onto the product conveniently.
Incorporate Important Findings
The product manufacturer is why the packaging has a certain direction to guide consumers about the background story of the origin of the CBD products. Another thing that, as a CBD brand, you should consider is selecting packaging styles that fall under state laws. Add details according to the local regulations to avoid conflicts for your product marketing in a particular area.
Other information on the packaging, including the product's name, company's title and address, instructions for usage, and percentages of CBD contents, are essential for rightfully promoting the products on the company's behalf. Keep every textual detail clear and visible for the consumers.
Elect Sustainable Packaging Choices
The first thing that you have to get familiar with is the client's psyche about the designs and the look of the box. Providing green packaging solutions for their favorite CBD products will open new doors of opportunities for you. Just emphasize the bio conscious designs and materials and make them a top priority so that when it reaches the receivers, they get amazed by it.
Other biodegradable packaging solutions such as packaging bags and eco-friendly tray packaging are also some of the newly fashioned categories for packaging CBD essentials. Food and other edible items are perfect for wrapping in eco-friendly trays made from Kraft materials. It ensures their security.
Avoid Portraying False Claims
CBD is not in the same position where it was years ago. Now people are familiar with the hemp, THC, and other components of the CBD hemp plant and what advantages they could get from these miracle ingredients. While marketing CBD products through packaging, don't over exaggerate the medical benefits of the CBD products under discussion. The wrongful claims are going to hurt the brand and products image.
Choose CBD Box Factory For Premium Custom CBD Boxes
CBD Box Factory is the major player in a wide variety of custom CBD packaging with logos. You can design your own CBD packaging online free using the online platforms and send up the samples for allocating custom features to the final packaging. Our diligent designing team and manufacturers actively correspond with the working staff for the production of your boxes. We have enough packaging options to surprise your clientele with new-aged packaging ideas. Talk to our representatives on the phone or send us emails about your requirements.
FAQ's Section
How to make custom CBD boxes in the USA?
Custom CBD boxes are made from cardboard or corrugated materials in the USA. You have to hire a proper packaging provider to guide you about the restrictions of CBD packaging.
How to make your own Hemp packaging?
Using the hemp fibers obtained from the raw hemp, you can make your own hemp packaging in any style or design you want.
What Is the best method of CBD Packaging?
The best method of CBD packaging is to utilize trendy designs and shapes for your products. On top of that, use desirable customization features for making your packaging more presentable.